Caliendo World Music Publishing is an online publisher that distributes world music for classical musicians while providing members with training programs that teach musicians how to parlay soft skills into the field of business.
Composer, Guitarist, Publisher, Educator, and Recording Artist
MY ON-LINE LEARNING COURSES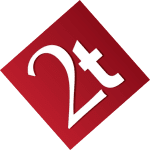 Use Your Music Education To Succeed in Today's Business World
The 2t Academy is born with the mission of life coaching musicians in business skills. We aim to transform your career and lead YOU to success as well as promote a healthier work-life balance.
 As a musician, you naturally possess soft skills such as creativity and adaptability. We coach you in how to transform them in business skills. In fact, you bring your area of expertise and we will provide the strategies you need to bring your career to NEW heights.