THE ORIGINAL SHI SOUNDTRACK
PLEASE FILL IN THE REQUESTED FIELDS TO ACCESS THE LINK TO LISTEN AND DOWNLOAD THE ORIGINAL SHI SOUNDTRACK BY COMPOSER CHRISTOPHER CALIENDO.
[dlm_gf_form download_id=27819]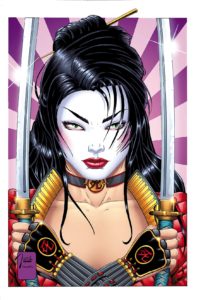 CHRISTOPHER CALIENDO - Composer​
Christopher Caliendo is a world music composer and concert guitarist whose diverse music styles—featuring everything from Brazilian samba to Italian folk songs to American pop music to classical melodies—have been embraced worldwide, finding equal resonance with film studios, philharmonics, chamber societies, the Vatican, the U.S. Military, political figures and celebrities. Hailed "A Wunderkind!" by LA Weekly.
His career in Hollywood started by winning the prestigious Henry Mancini Award for Film Scoring. Mr. Mancini introduced him to CBS where he started to work as an orchestrator for such prime time television hits as Dallas, Knott's Landing, Paradise, and Guns of Paradise culminating in an Emmy nomination for Guns of Paradise.
As a composer for film, Caliendo's accomplishments include the 20th Century Fox-commissioned soundtrack to John Ford's 1924 silent film The Iron Horse. Called an "excellent orchestral score" by New York Times film critic Dave Kehr, the 136-minute original work was featured at 20th Century Fox's 75th anniversary celebration in 2010, where selections were performed by the Los Angeles Philharmonic, along with music from Alfred Newman, David Raskin, Jerry Goldsmith, John Williams and Rodgers and Hammerstein. The soundtrack was also included in the Top 10 Film Scores of 2007 by Film Score Monthly magazine. Caliendo won the National Society of Film Critics 2007 Film Heritage Award for his work on The Iron Horse. as well as for composing original scores for movies featured on 20th Century Fox Home Entertainment's Murnau, Borzage and Fox DVD box set the following year.
"Having watched "The Iron Horse" in the new Fox version, with its excellent orchestral score by Christopher Caliendo, I can say with some confidence that Ford's epic remains an astounding achievement, a suite of embedded narratives that expand and comment each other, as audacious in its way as Griffith's Intolerance." — David Kehr – New York Times
Sony Pictures commissioned a new score for the 2005 re-release of Sam Peckinpah's 1965 feature Major Dundee, which earned him the honor of being the first composer in film history to re-score a major motion picture. Film critic Leonard Maltin declared the score "A great victory!" while Grover Crisp of Sony Pictures said "[The score] is in the vein of Jerry Goldsmith or Elmer Bernstein or Alex North scores for similar pictures: Big where it needs to be, intimate where it needs to be, but really full-bodied and complex, fitting its subject perfectly." — New York Times
"This extended version adds just twelve minutes to the extended running time (and a vastly improved musical score by Christopher Caliendo), additions that make the case for the film to be the work of an emerging auteur." — Manohla Daragis – The New York Times
Along with the Henry Mancini Award for Film, Christopher is the recipient of the Leonard Goldberg Music Scholarship, The Wilma Dramas Scholarship for Humanities, the Artin Arslanian Music Scholarship, the Peabody Grant and a decorative scroll from the County Of Los Angeles for being the 1st American composer in Vatican history to be twice commissioned by Pope John Paul II for the Incontri di Musica Sacra Contemporanea Festivale, held in Rome, Italy.
Christopher is a juror for the Irish Film & Television Academy Awards and spends his favorite moments with his wife Kristin, and their son Christian Paul, in San Dimas, California.